PESHAWORL
Wine Dining & Café
Tucked away in a cozy area on The Main, Arcade floor is Cafe Peshaworl, a quaint coffee shop with a Spanish countryside ambience, serving delicious aromatic coffee and other beverages. A perfect setting for a peaceful and relaxing coffee break.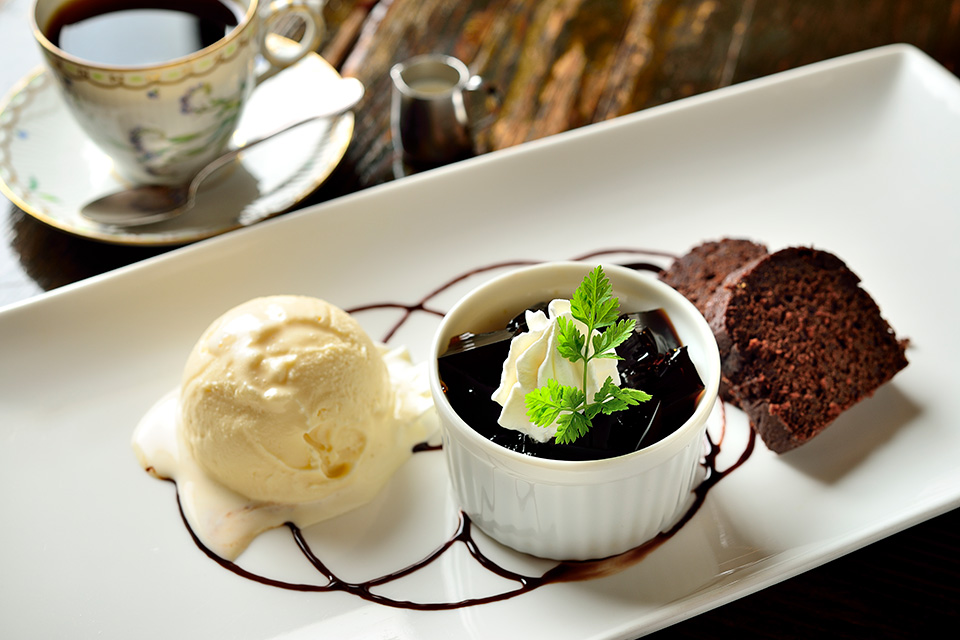 Café Peshaworl
Cakes & Beverages Menu
Loa Blend
Kea Blend
Demitasse
Café Glacée
Café au Lait
Vienna Coffee
Cappucino

Thé au Lait

Thé au Lait Glacée
Gâteau Classic
Gâteau Caramel
Gâteau Chocolat
Hours, etc, are likely to change due to the situation of COVID-19. Please see here for the most current information.
Hours
Weekdays: 9:30am - 7:00pm (last orders 6:30pm)
Weekends and national holidays: 9:30am - 6:00pm (last orders 5:30pm)
Seats
29
Prices
Lunch: ¥1,100 and up
Coffee: ¥750 and up
Dessert set: ¥1,200 and up
* Prices include tax.
Reservations
In Japan: 03-3234-2626
Location
Arcade fl, The Main bldg