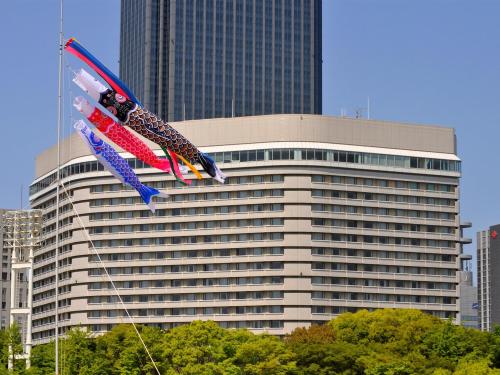 Date : May 5
TANGONOSEKKU is a traditional Japanese event observed on May 5th as a celebration for boys.
On that day, people eat KASHIWA-MOCHI (sweet Japanese rice cake wrapped by oak leaves) and CHIMAKI (rice balls wrapped by bamboo leaves).
Many Japanese people take baths with SHOUBU (Japanese iris) floating on the water.
Hotel New Otani Osaka displays gorgeous Japanese armor (YOROI KABUTO) in the lobby and a carp streamer (KOINOBORI) outside the hotel.
Carps that streams up the river are believed as a symbol of success and the armor to protect the life of boys.