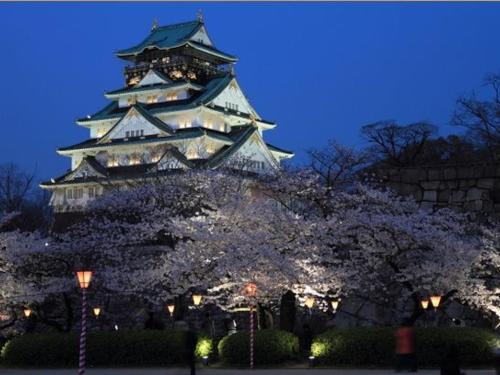 NISHINOMARU - GARDEN OPENING AT NIGHT
Date : end March - early April
Place : Nishinomaru Garden, Osaka Castle Park
Time : TBD
Admission fee : TBD
The Nishinomaru Garden is famous for its 600 cherry trees that bloom gloriously in spring.
During the cherry blossom season, the garden is open to public in the evening.
Party under the cherry trees, feasting on bento boxes and drinking Japanese SAKE together with friends or family is so popular to all ages of Japanese.