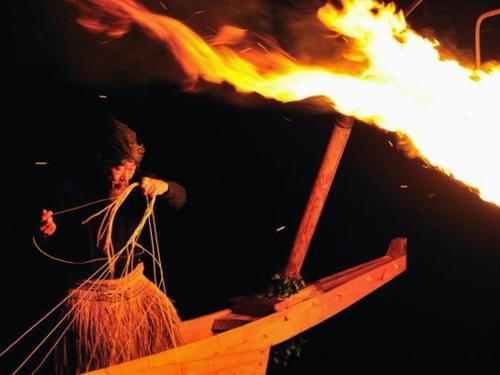 Date : July 1 - Setpember 15
Place : Arashiyama , Kyoto
Time : 7:00p.m. - 8:00p.m. (JUL -AUG)
6:30p.m. - 7:30p.m. (SEP)
Admission fee : free of charge
*You can take a closer look by riding on the Ukai sightseeing boat at a charge.
UKAI is the traditional way of fishing dating from more than 1,000 years ago.
You can watch from the banks of the Oi River close to Arashiyama Station.