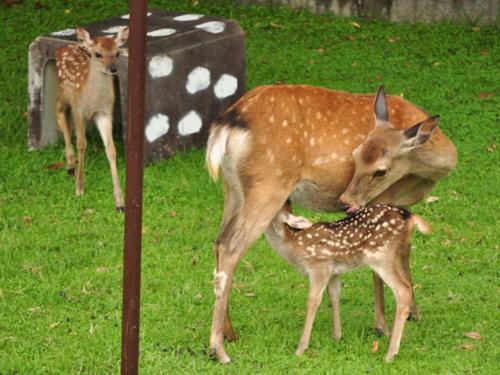 Date : June 1-30
Place : ROKU-EN in Nara Park,NARA
Admission fee : Chargable
There are about 1,200 deer living in Nara park.
Every year, we welcome about 200-250 fawns from May through July.
You can see these cute newly born baby deer and mother deer in June at ROKU-EN.
After late July, mother and baby deer are going to be released in the Nara park.