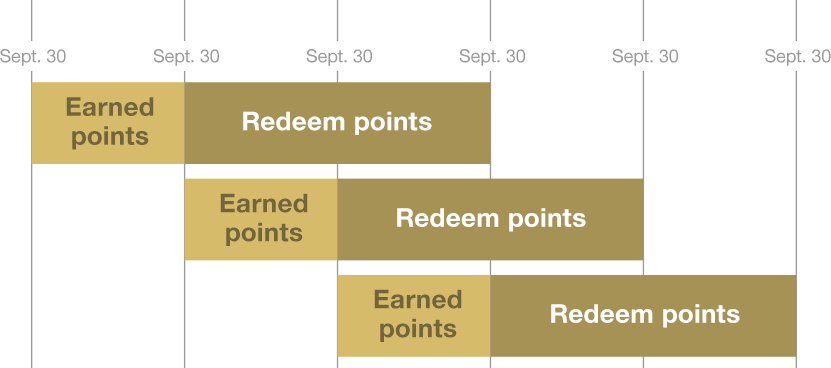 Eligible points will be calculated annually on September 30 and are valid for 2 years from that date.
Validity period starts on the day of payment.
Points that are not redeemed by the end of the respective validity period expire automatically.
All points are forfeited when membership is cancelled; accumulated points cannot be redeemed for Hotel Reward Certificates.