New Otani Club Benefits at Makuhari
Take advantage of all that the New Otani Club has to offer
Hotel New Otani Makuhari offers various special benefits that can also be extended to family, friends or associates traveling with you. Join the New Otani Club now for an enriched hotel experience!
New Otani Club Lounge at Makuhari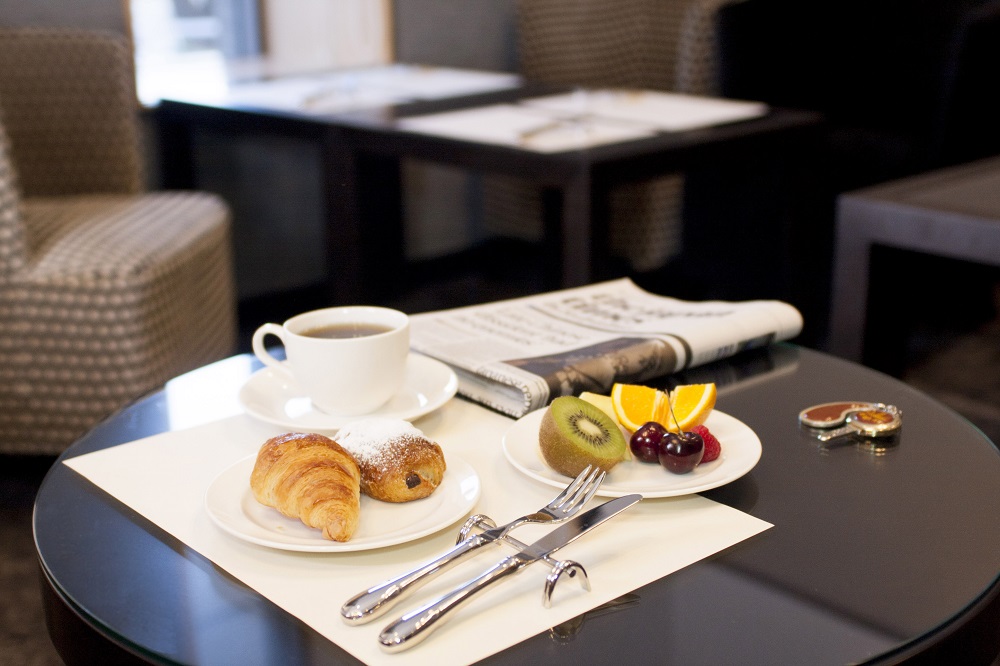 The NOC Lounge at Hotel New Otani Makuhari is an exclusively reserved space for NOC members. A selection of snacks and beverages is offered throughout the day. It is the ideal place to sit down for a break or use as a rendezvous point with friends. A private meeting room (additional charge required) and work booth equipped with a computer (no charge) are available for use upon request (subject to availability).
Location: 1st floor (beside the front desk)
Admission: Free for NOC members
NOC members may invite non-members (max. 2 people) to join them in the lounge.
Extra charge applies for non-member visitors during certain hours. Please see below.
We kindly ask members not to accompany children under 12 years old (or minors under 20 years old after 6:30pm) to the NOC Lounge.
Smoking is prohibited in all areas of the lounge.
Please present your room key or membership card at the lounge reception.
[Notice]
New Otani Club Lounge at Makuhari is closed for the time bing.
[Notice]
"Breakfast and Refreshments Service" in the NOC Lounge is suspended for the time being.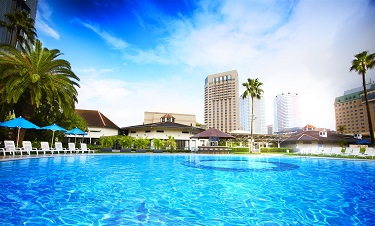 Free Admission to the SHELL POOL
The outdoor SHELL POOL at Hotel New Otani Makuhari is a hideaway resort where palm trees sway in the gentle sea breeze. Open during the summer season, it is just the place for guests to enjoy their vacation with family or friends. NOC members are admitted to the SHELL POOL for free during their stay.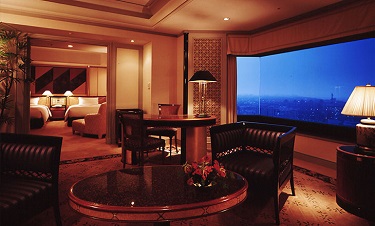 Best Rates
NOC members are offered the Best Rate when booking their stay at Hotel New Otani Makuhari directly, either by phone or via our official website.
New Otani Club Accommodation Package
Express Check in Service
NOC members can check in at Hotel New Otani Makuhari simply by presenting their membership card and signing a form.
Free Newspaper
NOC members staying at Hotel New Otani Makuhari are offered complimentary newspapers during their stay.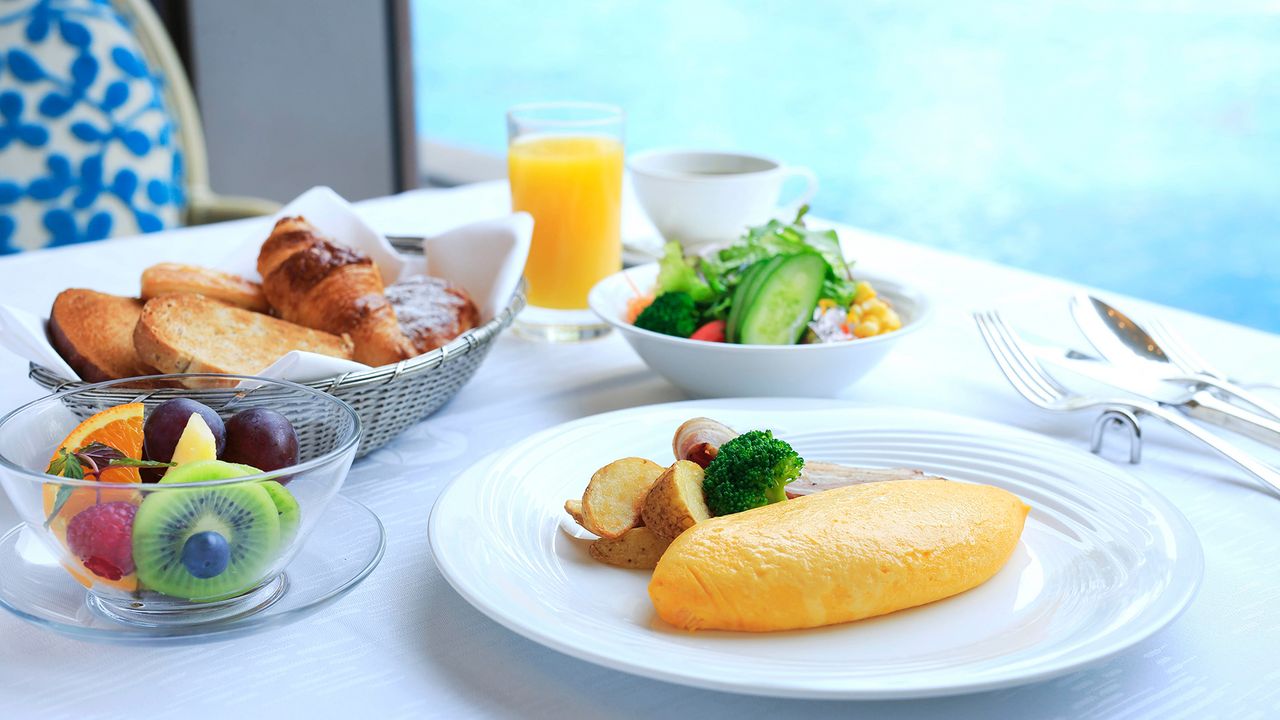 Breakfast at SATSUKI
Other than the free breakfast in the NOC Lounge, NOC members may also enjoy a discount price for breakfast at All-day Dining Restaurant SATSUKI. This calm and relaxing restaurant features an extensive buffet of Western and Japanese items made with healthy and organic ingredients. Staying NOC members are offered a discount price of ¥2,420 (incl tax and service charge, normal price is ¥3,993).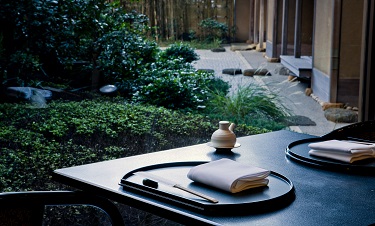 Restaurant and Bar Discounts
Members receive discount offers at participating restaurants (or exemption of service charge in some cases).
Free use of private room
Hotel New Otani Makuhari offers NOC members free use of private rooms when requested at the time of reservation.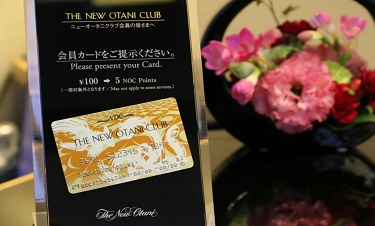 NOC members earn NOC Points by staying at designated group hotels (in Japan) or dining at designated restaurants and bars. NOC Points can be redeemed for Hotel Reward Certificates.