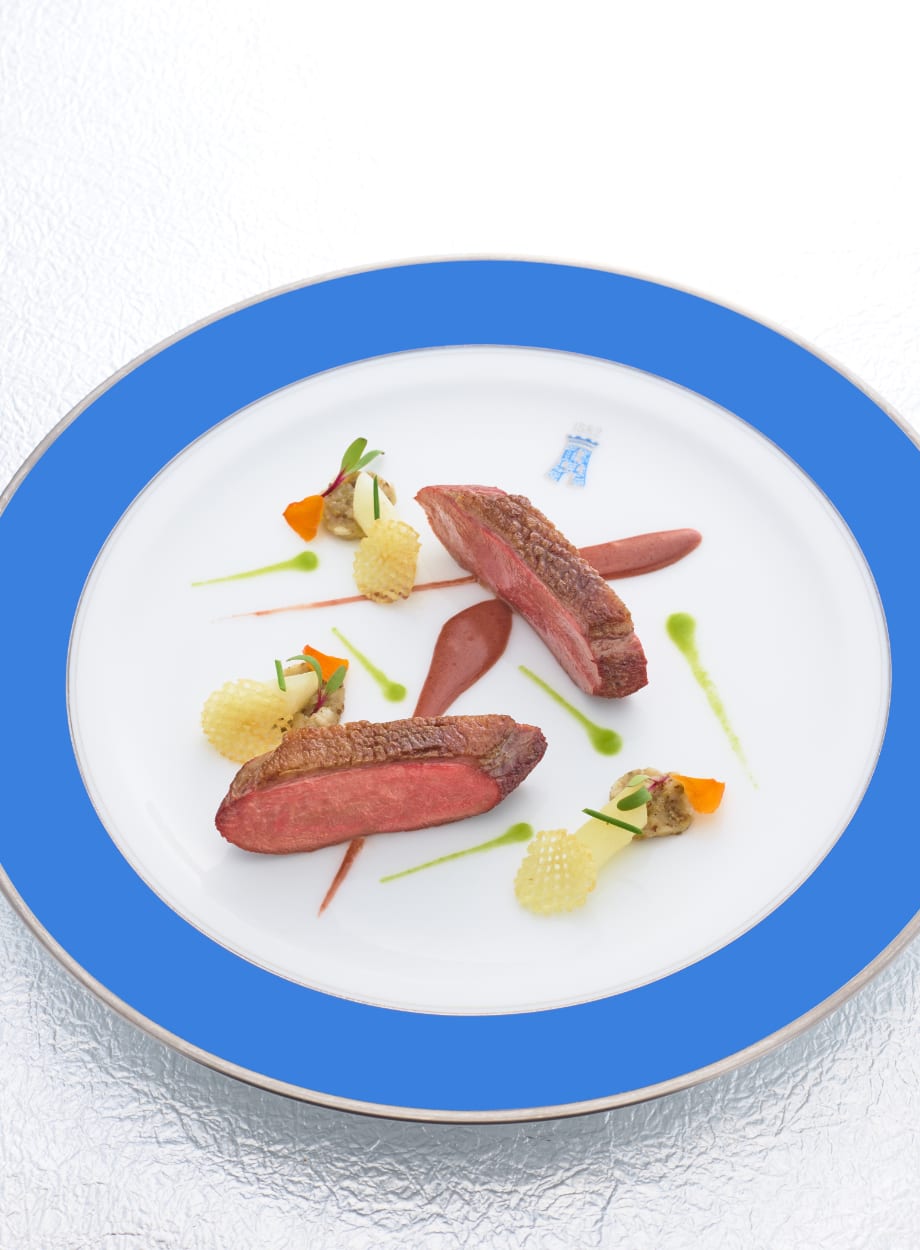 BRISE de PARIS
Feel the fresh early summer 'breeze' of Paris with authentic French cuisine at Tour d'Argent Tokyo. From the restaurant's signature duckling dish, to items featuring in-season ingredients as the bigfin reef squid and sole, to new masterpieces created by Executive Chef Renaud Augier, a Meilleur Ouvrier de France.
Dinner
[Period] 4/24 (Wed) - 5/28 (Tue), 2019
[Price] ¥18,000 / ¥25,000 / ¥32,000 (per person)
[Hours] 5:30pm - 8:30pm (last entry)
** Beverages not included.
** À la carte menu also available during dinner hours.
** Guests must be 16 years or older.
** Dress code: Elegant casual; jacket required for gentlemen.
** Prices do not include tax and service charge.