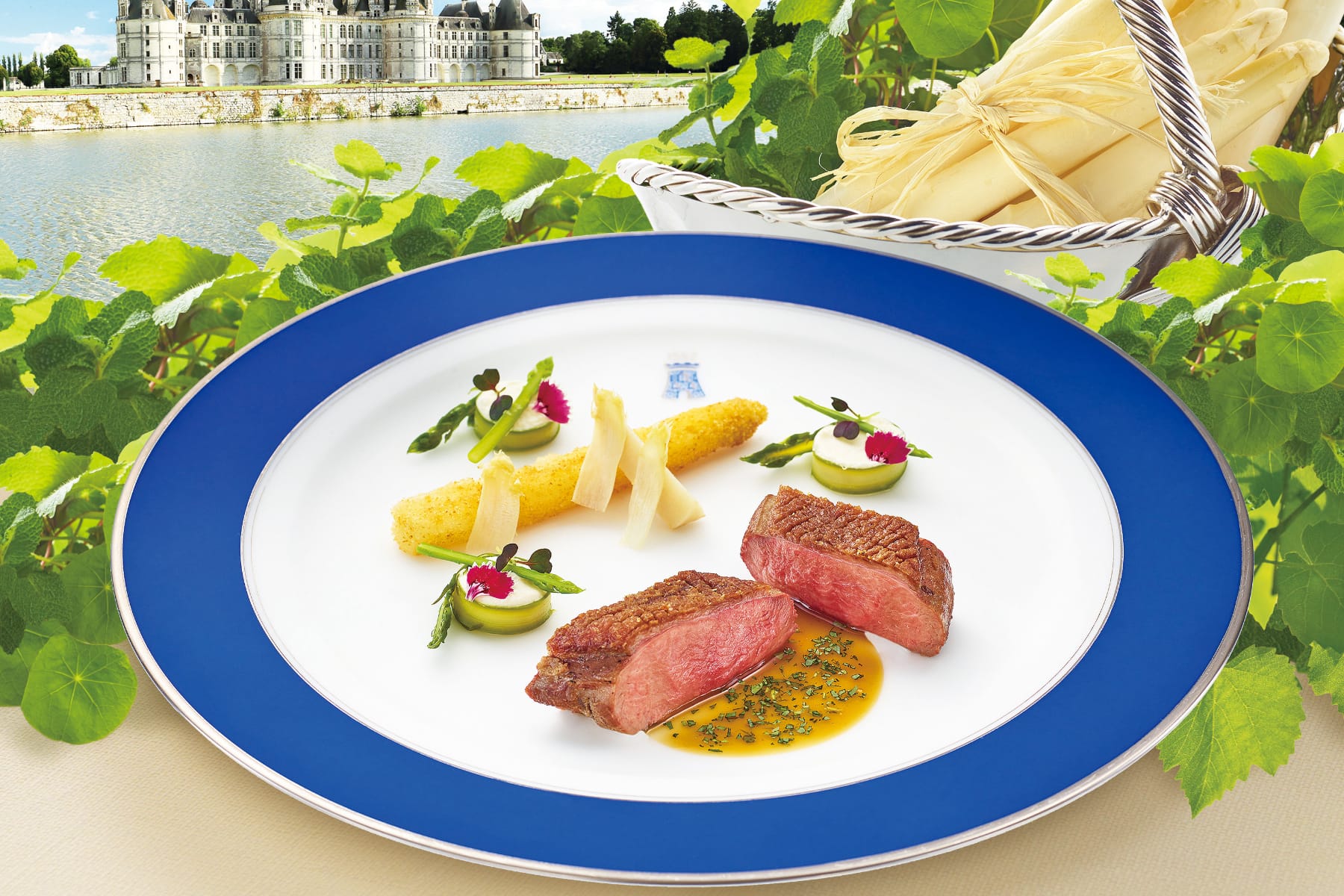 Spring, the Season of
White Asparagus
Known as the Garden of France with an abundance of vineyards, orchards, and vegetable fields, the scenic Loire Valley is a UNESCO World Heritage site with over three hundred châteaux built as early as the 10th century around its historical towns. Our early spring menu created by Executive Chef and Meilleur Ouvrier de France honoree Renaud Augier features white asparagus that signal the dawn of spring in the Loire region. Enjoy fresh, succulent white asparagus prepared immaculately to swoop guests on a gastronomic journey to the heart of France.
* Fresh white asparagus are flown from France, specifically from Loire Valley as well as from other areas, depending on their respective seasonal prime.
Lunch
Thursdays, Fridays, and weekends during
3/12 (Thu) - 4/4 (Sat), 2020 /
Noon - 1:30pm (final entry)
¥9,000 / ¥15,000 / ¥22,000 per person
Dinner
3/11 (Wed) - 4/21 (Tue), 2020 /
5:30pm - 8:30pm (final entry)
¥18,000 / ¥25,000 / ¥32,000 per person
** Beverages not included in price.
** À la carte menu also available during dinner hours.
** Guests must be 16 years or older.
** Dress code: Elegant casual; jacket required for gentlemen.
TOUR D'ARGENT TOKYO
Tokyo

+81-(0)3-3239-3111

(noon - 13:30 last entry / 5:30pm - 8:30pm last entry) *Closed on Mondays
[NOC members]
Tokyo

 50% OFF service charge