[ TOKYO ]

Another New Otani Club Lounge to Open
on the 21st Floor of the Garden Tower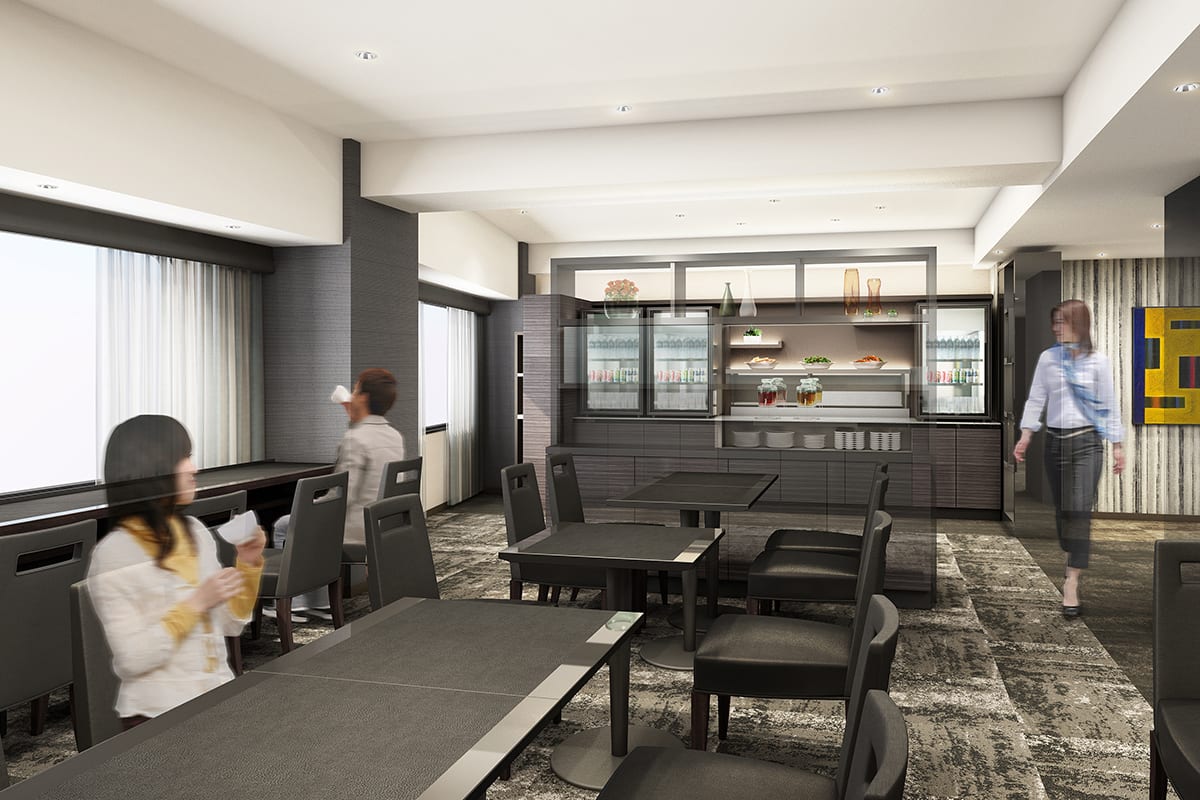 An additional New Otani Club Lounge will open on the 21st floor of the Garden Tower at Hotel New Otani Tokyo. Exclusive to NOC members staying at the hotel, the lounge offers a place to sit down, as well as complimentary continental breakfast buffet.
*The New Otani Club Lounge on the 3rd floor of The Main building is open to all NOC members, regardless of stay.
Hours: 7:00am - 4:00pm
- Exclusively for NOC members staying at the hotel.
- Complimentary Continental Breakfast available.

*Complimentary breakfast (Continental buffet with hotel-made breads, cheese, fruit, and more): starting date yet to be announced (please see hotel website for updates).
The opening of the New Otani Club Lounge in the Garden Tower has been postponed due to the current situation regarding COVID-19. The opening date will be announced as soon as confirmed. Thank you for your understanding.