The Japanese garden at Hotel New Otani Tokyo is a symbolic feature of the hotel, an oasis of nature and historical Japanese culture existing in the heart of the metropolis.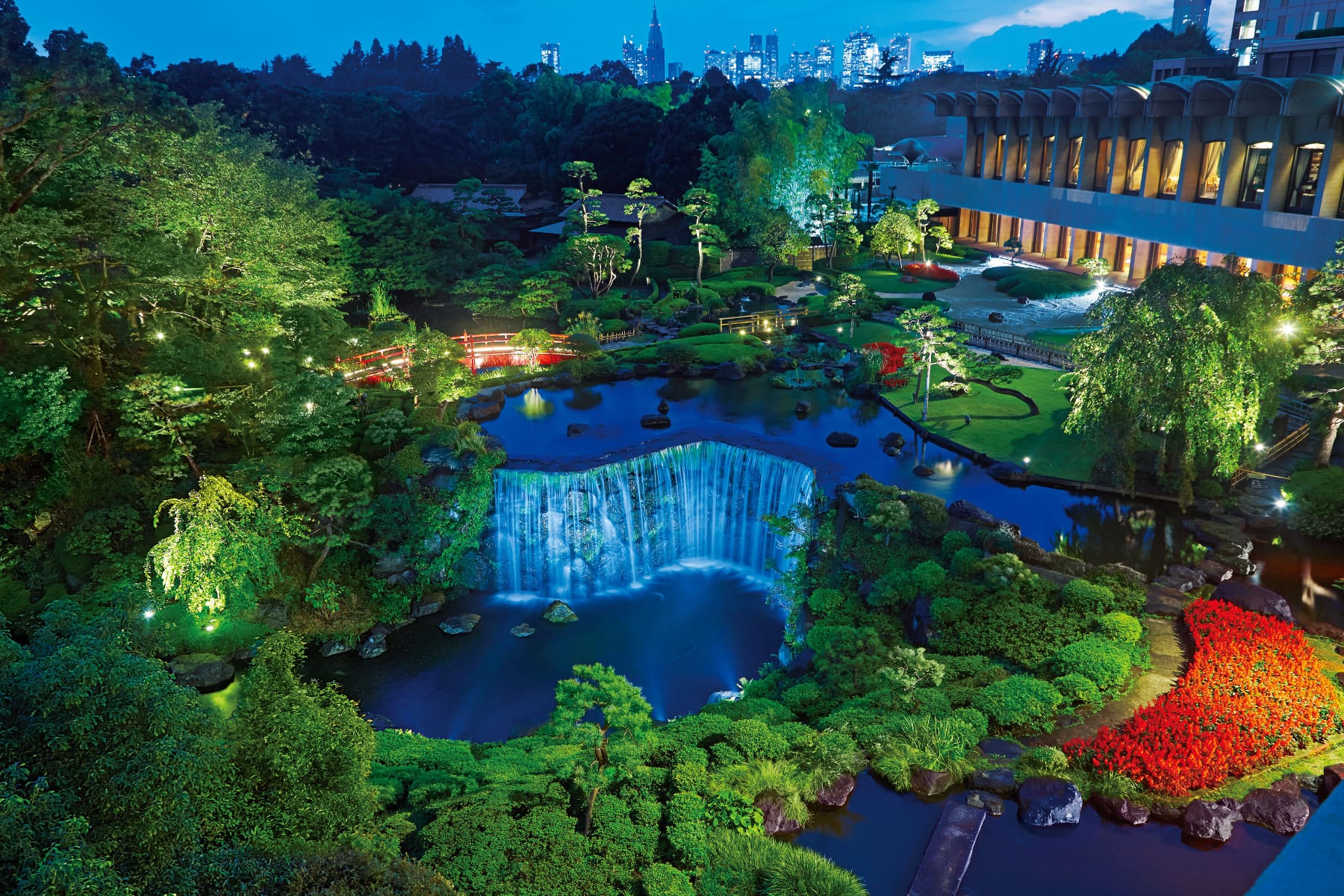 Majestic Expressions
of the Japanese Garden
The Japanese garden at Hotel New Otani Tokyo spans 10 acres with scarlet bridges, ancient stone lanterns, a stone garden, a waterfall, and a history of over 400 years.
The garden is landscaped with paths over and around the Seisen Pond where approximately 350 red and black carps swim underneath the floating autumn leaves from around 40 maple trees of various types that are vivid in colors of red, gold, and orange during fall.
In the evening, the trees are illuminated into a mesmerizing ambience through the illumination scheme supervised by world-renowned lighting designer Motoko Ishii, most known for her works on various landmarks in Tokyo such as the Tokyo Tower and the Rainbow Bridge. The scheme is designed to beautifully enhance the landscapes, projecting reflections on to the waters as if dancing to the night, changing colors and expressions seasonally to enthrall visitors.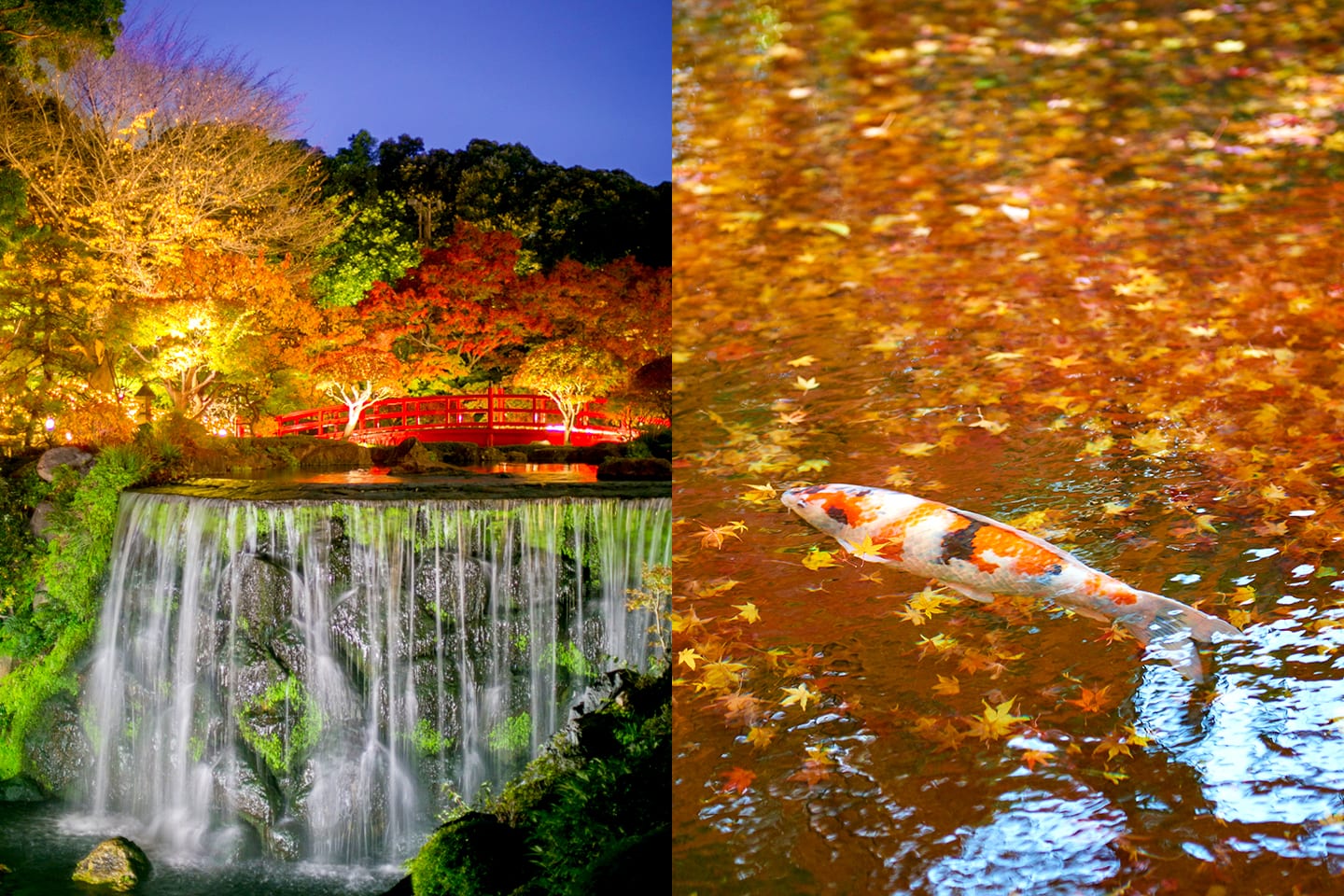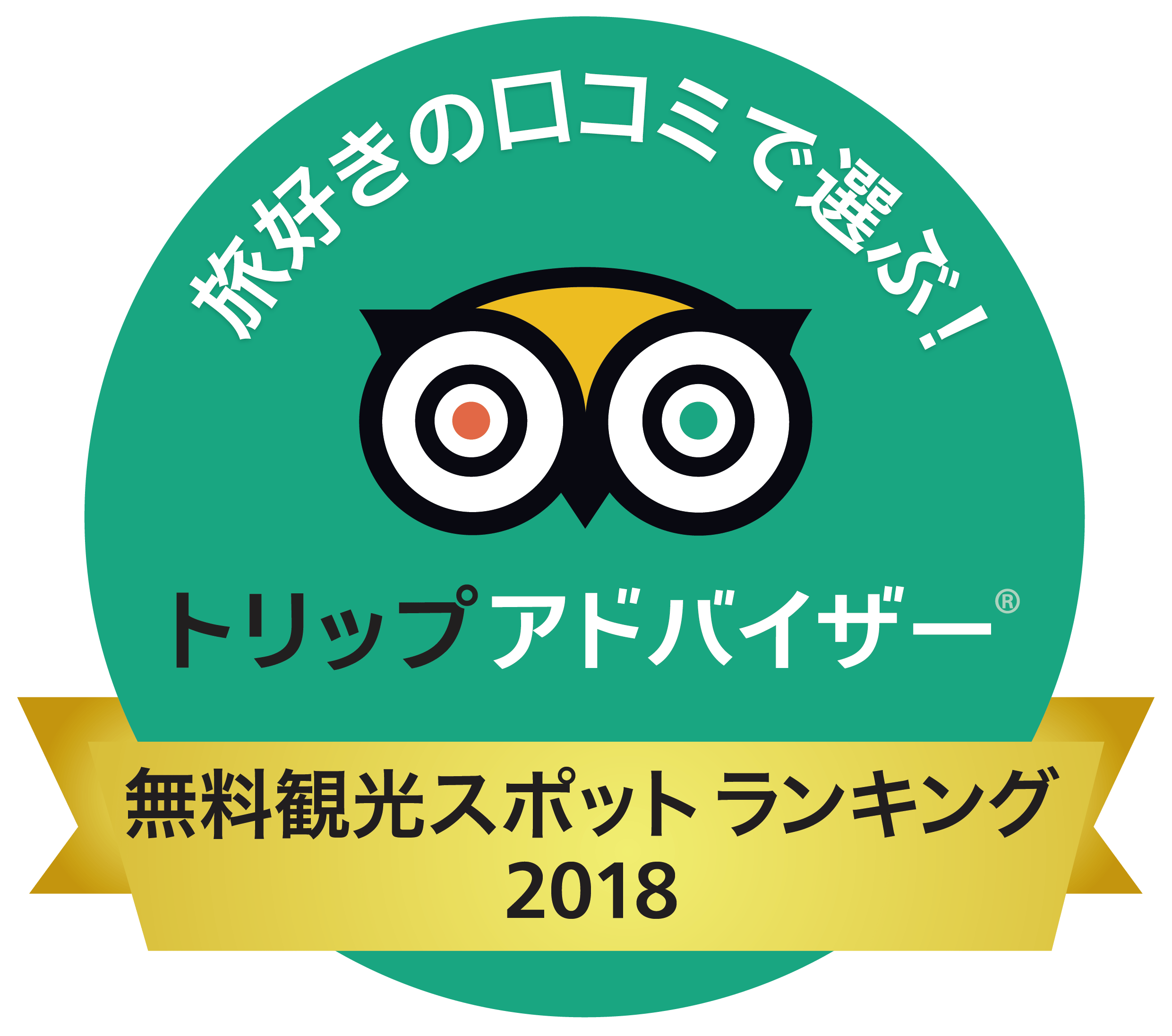 Voted 5th on TripAdvisor's
Top 20 Free Attractions in Japan

The largest travel website in the world, TripAdvisor compiles its "best of" lists in accordance to reviews by travelers. Hotel New Otani Tokyo's Japanese Garden was voted 5th on TripAdvisor's "Top 20 Free Attractions in Japan", as well as being featured on "TOKYO 100 - Tokyo's Best 100 Spots to Boast to the World" compiled jointly between TripAdvisor and the Tokyo Metropolitan Bureau of Transportation (TOEI Transportation).