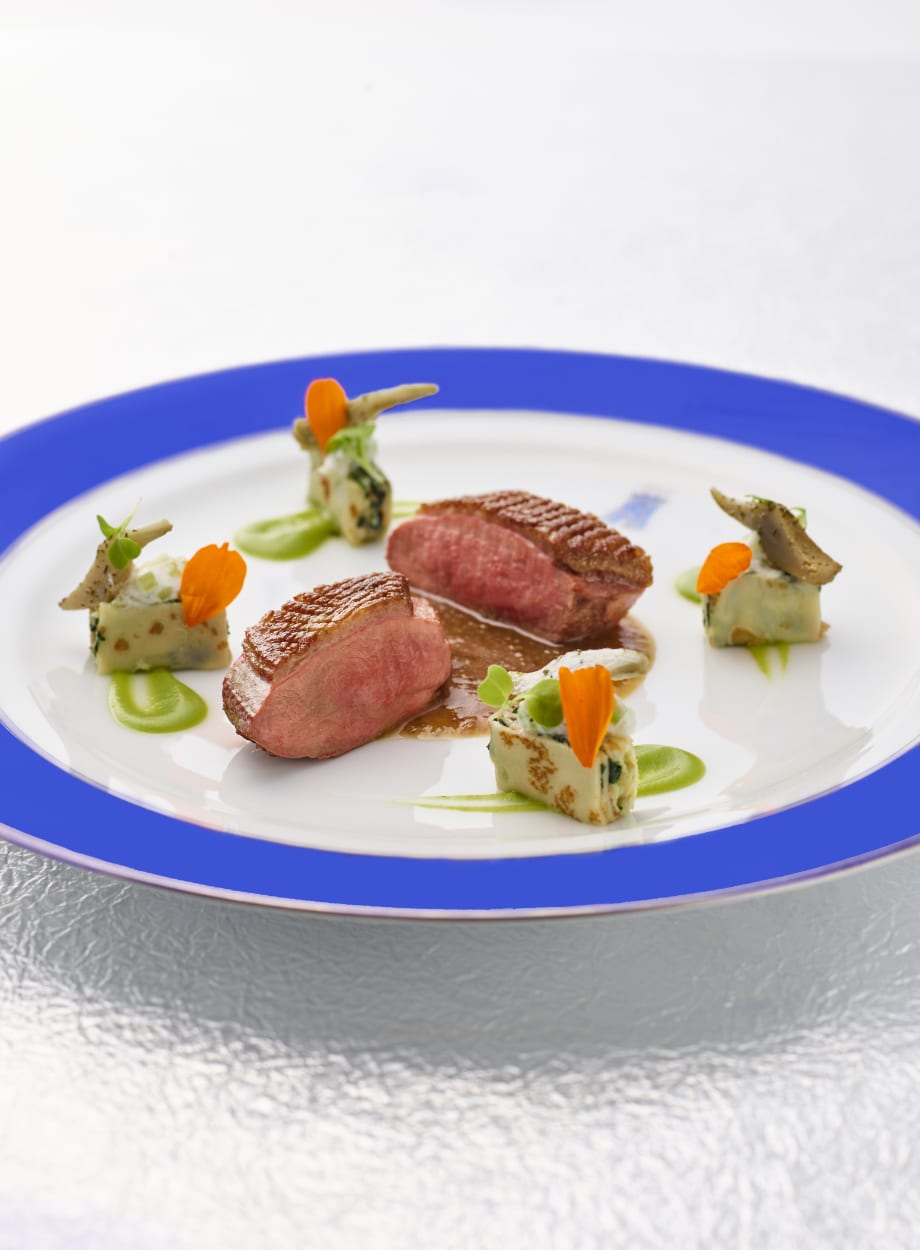 LA TERRASSE II "L'Automne"
For lunch or dinner, from the restaurant's signature duckling dish to items made with in-season ingredients, enjoy tastes of autumn inspired by the beautiful French town of Provence. Experience gastronomic delights of authentic French cuisine created by Tour d'Argent Tokyo's Executive Chef Renaud Augier, honoree of the highest achievement as a French chef, the Meilleur Ouvrier de France.
Lunch
[Period] 8/29 (Thu) - 9/28 (Sat), 2019
[Price] ¥9,000 / ¥15,000 / ¥22,000 (per person)
[Hours] Noon - 1:30pm (last entry)
* Thursdays, Fridays, and weekends only.
Dinner
[Period] 8/28 (Wed) - 10/2 (Wed), 2019
[Price] ¥18,000 / ¥25,000 / ¥32,000 (per person)
[Hours] 5:30pm - 8:30pm (last entry)
** Beverages not included.
** À la carte menu also available during dinner hours.
** Guests must be 16 years or older.
** Dress code: Elegant casual; jacket required for gentlemen.
** Subject to tax and service charge.
Tour d'Argent Tokyo's 35th Anniversary Gala Party will be held on October 5th (Sat). Please inquire for further details.
French Cuisine TOUR D'ARGENT TOKYO TOKYO
+81-(0)3-3239-3111 *closed on Mondays
[NOC members] 50% OFF service charge