Flavors from the "Magical"
Chinese Oven
[ TOKYO ]

Trader Vic's Tokyo
45th Anniversary Dinner Course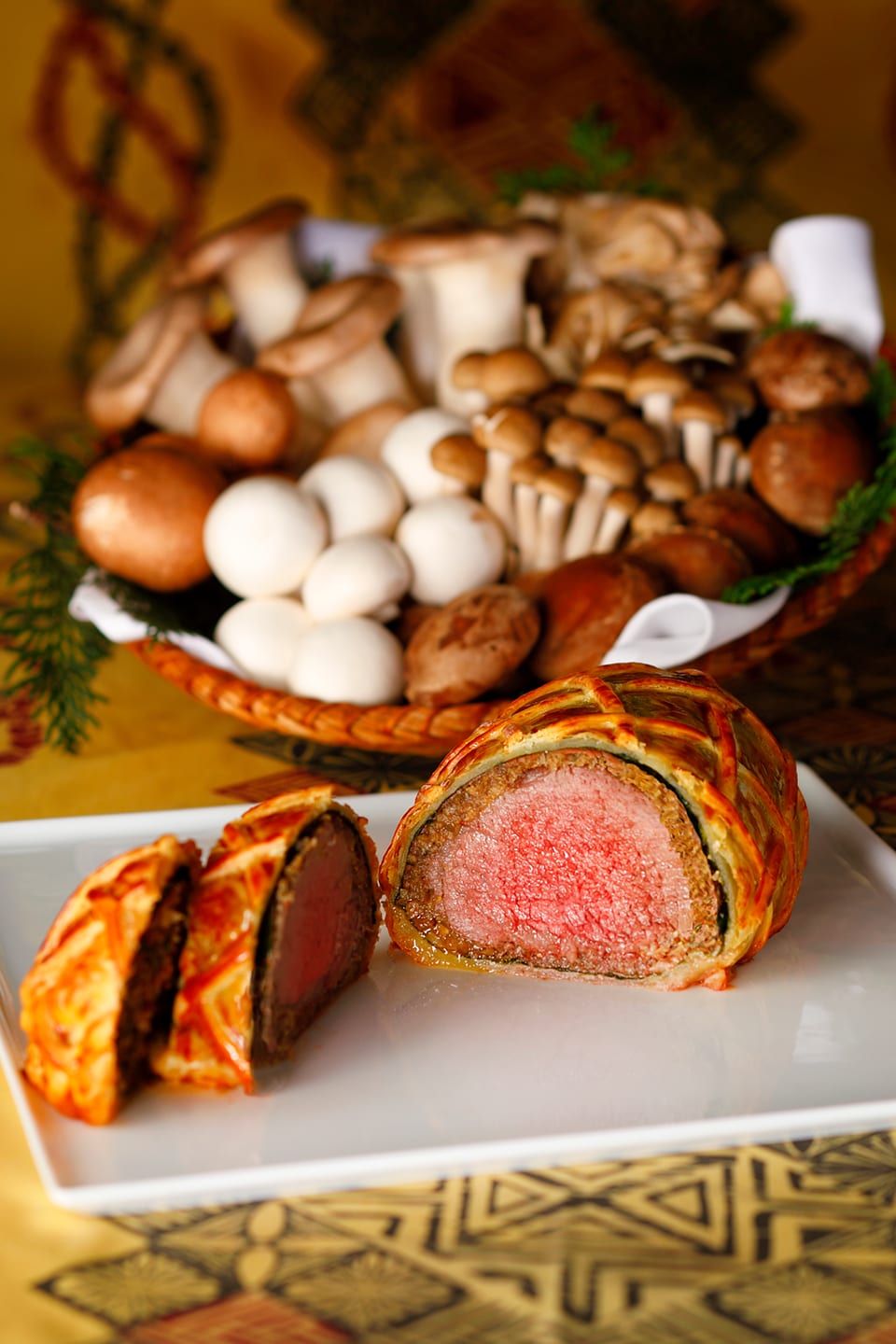 Fillet of Iowa Premium Black Angus Beef is wrapped in pie crust along with mushroom, dry-cured ham, and spinach, and immaculately cooked in the "magical" Chinese Oven for an exquisite Beef Wellington that is full of flavor and aroma. Enjoy other delights of this special course meal prepared by Executive Chef Masato Hamada such as the savory abalone dish cooked in the legendary oven and the rum ice cream flambé, together with a view of the Japanese garden.
9/1 (Sun) - 10/31 (Thu) *except 9/7 (Sat)
5:30pm - 9:30pm (L.O) *Reservations required
¥33,000 / 2 persons
[NOC members]:
¥30,000 (2 persons) & complimentary glass of champagne *tax and service charge included
Trader Vic's Tokyo's 45th Anniversary Dinner Event will be held on 9/7 (Sat).
* Reservations required. Please inquire for details.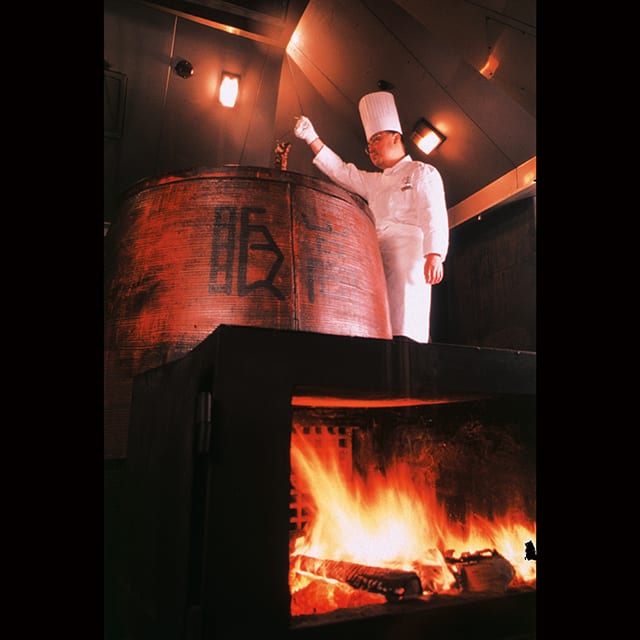 The legendary wood-fired Chinese oven is one of the largest in the world of its kind at two meters tall with its roots dating back to the Han dynasty era (206 BC - 220 AD).
The oven cooks, not by direct fire, but with radiant heat that is equally distributed on to the ingredients to effectively preserve its natural taste.
*Subject to tax and service charge, unless specified otherwise.
*Children must be 4 years or older (except for lunchtime on weekends and holidays).
TRADER VIC'S TOKYO Tokyo
+81-(0)3 -3265-4707 (11:30am - 11:30pm)
[NOC members] ♦Free use of private room (two hours) ♦50% OFF service charge