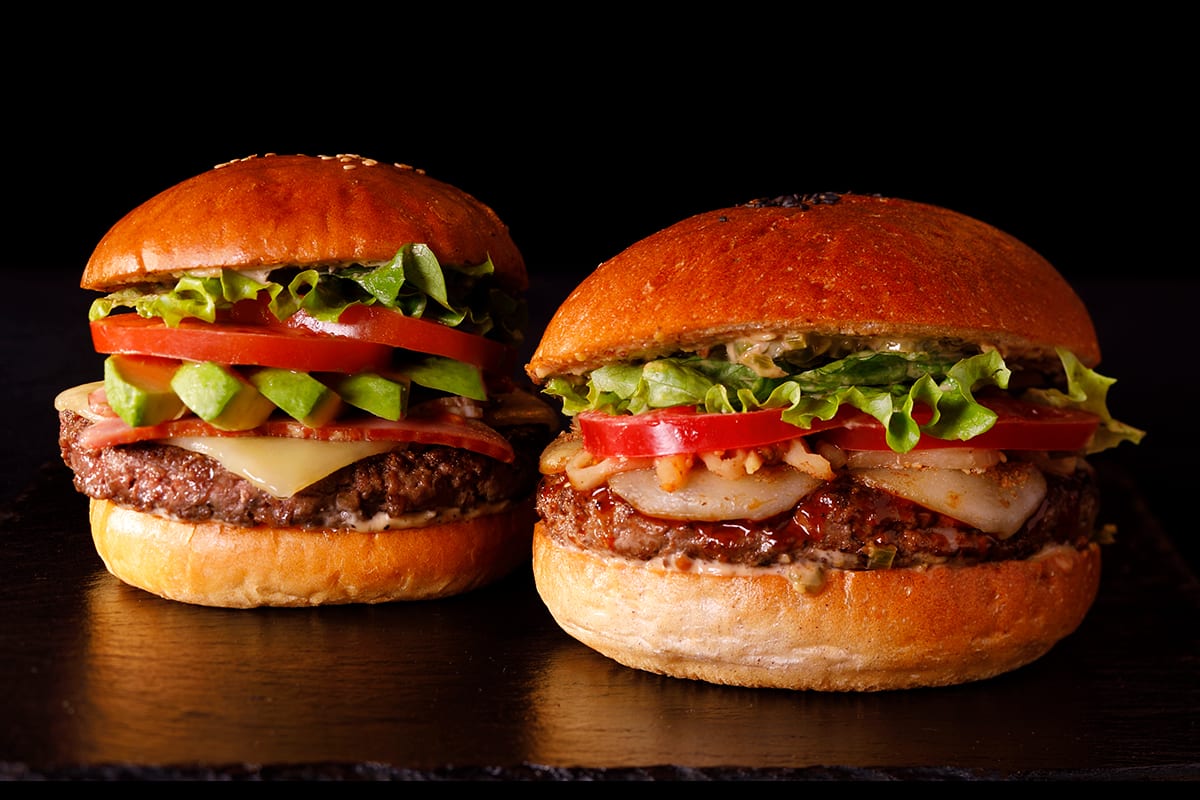 "Bite into Bliss"
Trader Vic's Burgers
100% U.S. Prime beef patty with mozzarella cheese, avocado, bacon, tomato, onion, and original horseradish sauce make up the sumptuous "Optimum Burger", while "The New Tokyo Burger" features a patty of 100% Japanese wagyu beef with smoked caciocavallo cheese, smoked daikon radish pickles, and original buns made from domestic grains. A heavenly, blissful burger experience awaits, no matter the choice.
OPTIMUM BURGER (photo left)
¥3,500
THE NEW TOKYO BURGER (photo right)
¥3,800
* Subject to tax and service charge.
* Menu items are subject to change.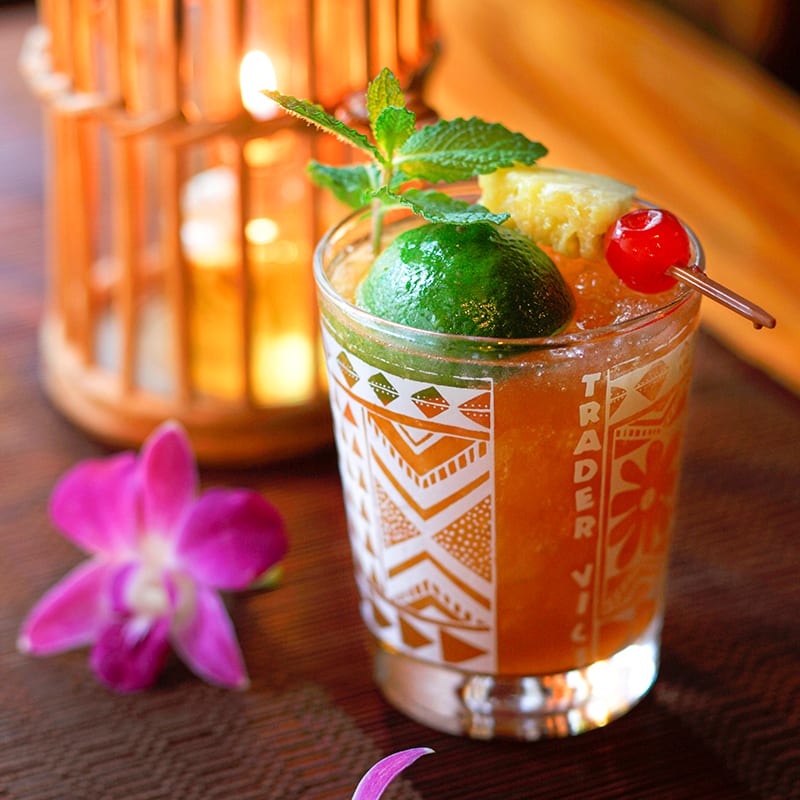 Paradise in a Glass®
From the legendary "Mai Tai", invented by Trader Vic (Victor J. Bergeron) himself in 1944, to the "Pino Pepe" that uses fresh whole pineapples, enjoy over eighty signature cocktails of tropical rapture best described as "paradise in a glass". Non-alcoholic beverages are also available with plenty of variations.
* For the latest information and store hours, please inquire by phone or visit the official Trader Vic's Tokyo website.
TRADER VIC'S TOKYO
+81-(0)3-3265-4707 (11:30am - 11:30pm)
[NOC members]
Tokyo

 FREE private room use (2 hours) / 50% OFF service charge
*Children must be 4 years or older (except for lunchtime on weekends and holidays).